ZACL-361 Low Noise Air Cutter
The 3″ Cutter is ideal for a wide range of cutting applications.
Specification
Cutting Wheel: 3″
Net Weight : 1.6(0.8) lbs(kgs)
Length: 7.6(195) in.(mm)
Free Speed : 21000 RPM
Air Inlet Size : 1/4 inch-NPT/PT
Min. Hose Size : 3/8(10) inch(mm)
Avg. Air Cons. : 3.1 cfm
QR Code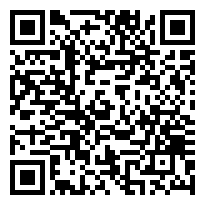 Related products
ZDGL-3226 Low Noise 115° Air Angle Die Grinder The ZDGL-321 & ZDGL-3226 Angle Die Grinders are ideal for high speed grinding and polishing. lt can be used in finishing dies and metal molds, smoothing and shaping sheet metal and cast iron, weld finishing and other high speed polishing applications. Can use with 1/4″(6mm) or 1/8″(3mm) grinding accessories.
Read more